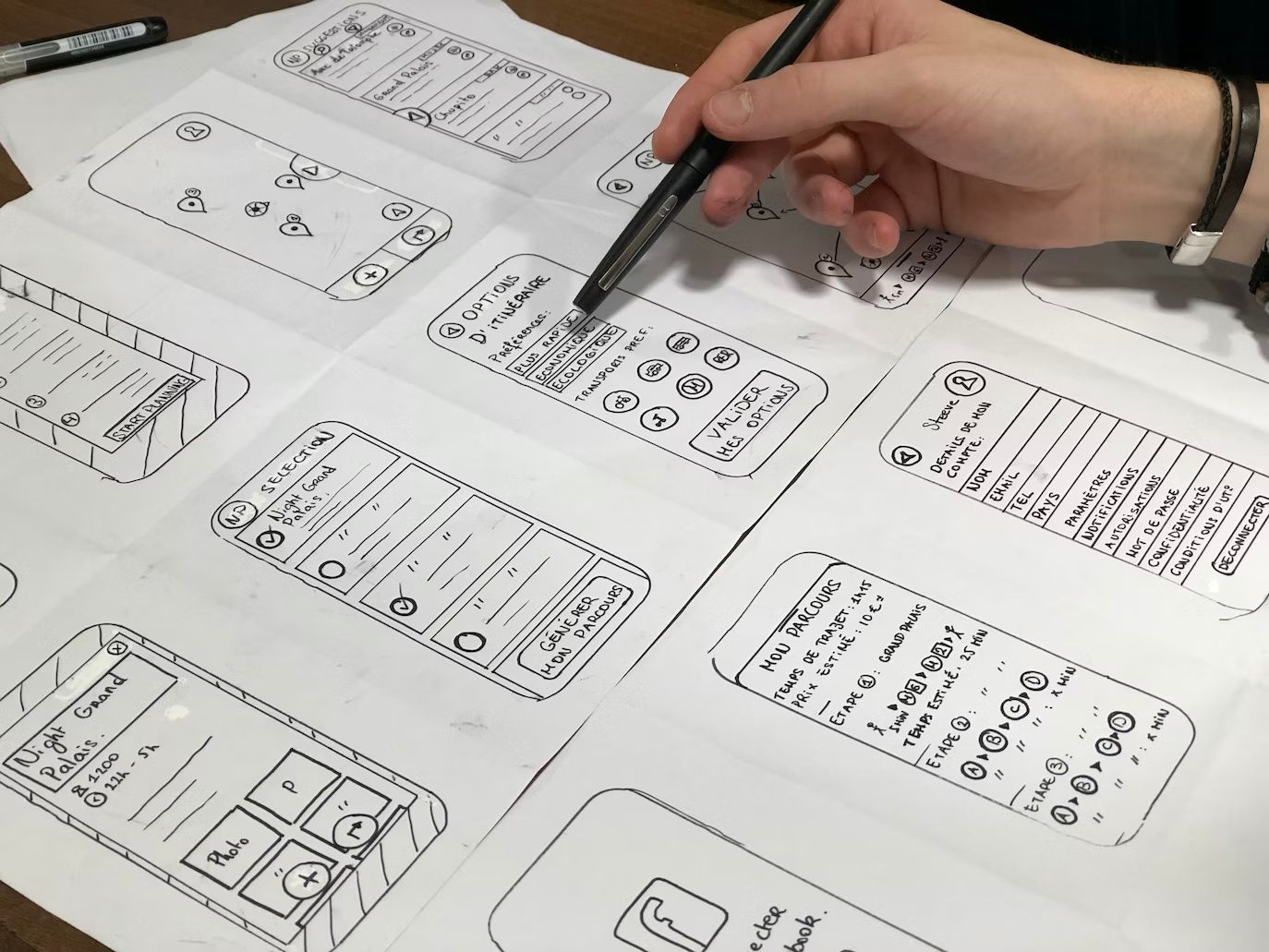 Mobile Marketing Revolution: The Rise of Responsive Web Design
Picture this: a user transitions from their trusty laptop to a sleek iPad, seeking the same seamless experience. Imagine a scenario where your website doesn't adapt when users switch from their laptop to their iPad. Chaos! Images are too big, text is askew, and scripts are in disarray. It's a user experience nightmare, and you certainly don't want that. That's where the magic of "responsive web design" takes the stage. Responsive web design is more than just a buzzword. It's your secret weapon in the mobile marketing revolution. In this age of on-the-go browsing, where everyone's glued to their smartphones, a mobile responsive website isn't merely an option; it's a necessity.
So, what exactly is responsive web design? It's a design and development approach that's all about adaptability. Your website should be like a chameleon, changing its appearance to suit the user's whims. Be it a desktop, a smartphone, or a tablet; your site should be ready to dazzle in both portrait and landscape modes.
In this article, we'll delve deeper into the world of responsive web design, its impact on mobile marketing in India, and why choosing the best web designing company in India is your first step toward digital success.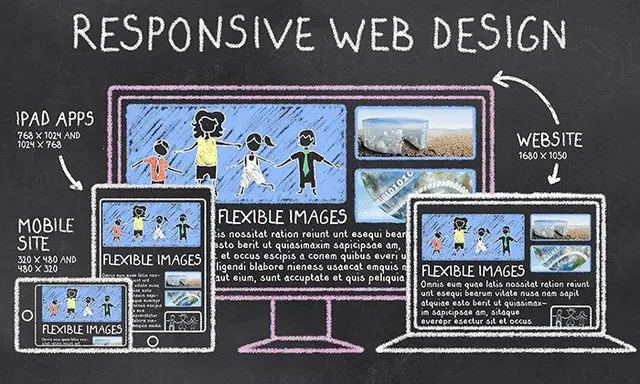 Adapting to All Screens: The Secret of a Successful ROI Driven Website
To rock the show, your site must be the ultimate chameleon, adapting effortlessly to every screen. After all, it's the essence of a successful website. Let's break it down bullet-point style:
83% Demand Seamless Experience: A staggering 83% of mobile users insist on a seamless experience across all their devices. That's a massive chunk of your potential audience that craves consistency.
Page Speed: It's not just about looking good; it's about loading fast. You could have the Mona Lisa of websites, but if it takes eons to load, your audience might never see it. Page speed is crucial to keep their interest piqued.
2.6 Seconds to Impress: You've got 2.6 seconds - that's less time than it takes to say "responsive design" - to capture your audience's attention. That's the time it takes for their eyes to land on the part of your site that matters most.
Progressive Disclosure: Remember, users scan websites like they're reading a book, starting at the top, moving horizontally, and then vertically. Responsive design ensures they find what they need when they need it - no content overload, just smooth exploration.
Desktop Conversion Rates: While desktop conversion rates often outshine mobile, a successful website must cater to all screens. After all, it's a growing internet-based world, and the key to growth is being accessible to all.
Responsive Design also helps in Search Engine Optimization (SEO). It is you, basically telling search engines like Google and Bing, "Hey, we're usable everywhere." This gets you on their radar, boosts your search engine ranking, and makes your website and business more visible.
Mobile Magic: It's the era of mobile-first indexing, where Google is head over heels for mobile-friendly websites that treat mobile users like royalty.
So, if you're aiming for an SEO boost, having a responsive web design is the way to go. It not only makes Google happy but also speeds up your page loading time, another big factor in Google's good books.
User-Friendliness Rules: Google isn't just a search engine; it's also your website's BFF. The better the user experience (UX), the longer visitors will stick around, and that's like music to Google's ears. More time on your pages signals to Google that your site is a valuable resource for users, and in return, they reward you with higher rankings.
No More Dupes: If you're thinking about creating a separate website for mobile, think again. Google isn't a fan of duplicate content, and having the same stuff on both your mobile and desktop sites might not go down well. Find the TRUTH of duplicate content.
Navigation Nirvana: Optimize your navigation system with responsive web design. It's a double win, making users happy and search engines impressed.
Content is King: Last but not least, great content is the crown jewel of SEO. A responsive website with helpful, reliable, people-first content lets you deliver the goods that resonate with your audience. It's like a bullseye for your SEO strategy, and Google loves it.
Adaptability is not an option; it's a must in the era of mobile marketing in India. So, if you want your website to steal the show, make it shine on every screen - big or small, portrait or landscape.
From Desktop to Pocket: The Evolution of Web Access and User Behavior
In this digital whirlwind, where time is scarce and attention spans even scarcer, your website's design is your moment to shine. You've got a mere 0.05 seconds – yes, a blink – to leave an impression.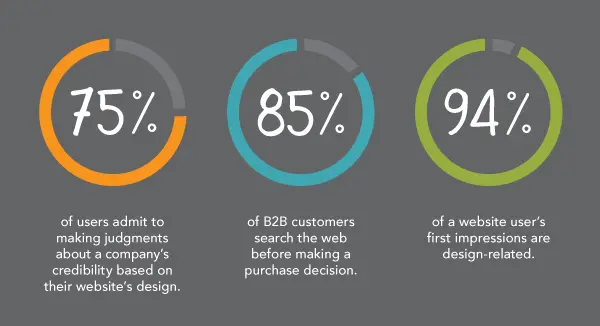 First Impressions Count: You've got just 0.05 seconds to captivate your audience, and a staggering 94% of visitors judge your website's credibility based on its design.
Design Matters: Research from Stanford reveals that 75% of users decide a company's credibility based on its website design.
Fast Exit on Unattractive Sites: If your website's content and layout aren't up to snuff, 38% of users will bail faster than you can say "unattractive."
High Bounce Rate: Neglecting responsiveness can lead to a high bounce rate – 53% of mobile users leave unresponsive, laggy sites.
Access Troubles Lead to Bounce: If users have trouble accessing your site on their mobiles, 61% of them are likely to ditch it and visit a competitor's site instead.
Design Consistency Is Key: An impressive 85% of adults expect your website to look as good on mobile as it does on a desktop.
Video Engagement: Users are ten times more likely to engage with video content over images. So, make your content move.
Mobile Commerce Convenience: Mobile commerce offers a fast and convenient shopping experience, with flexible payment options like mobile wallets and payments.
Smartphone Penetration in India: In 2023, 71% of India was using smartphones, and this is expected to soar to 96% by 2040. Social media has accelerated the spread of information in India, making the smartphone the go-to device for staying informed.
Blurring the Lines: As mobile devices integrate into our daily lives, the boundary between mobile and traditional computer screens continues to blur.
But, how do you make your website a responsive superstar? Well, that's where the best web designing company in India and local expertise of a web design company in Kolkata come into play. They know the local market, understand the nuances, and can tailor your website design to create that unforgettable first impression.
Navigating the Indian Market: Why a Web Design Company in Kolkata Fits the Bill
When we talk about responsive web design in the Indian context, it's essential to understand that India is a diverse and unique digital landscape. From bustling metropolises to remote villages, the digital audience varies greatly in preferences and expectations. That's where choosing the right web design company becomes crucial
, and Kolkata, with its rich blend of tradition and modernity, fits the bill perfectly.
Why Can Scalenow Technosolutions Be a Right Choice?
Language and Culture: We can navigate India's linguistic diversity and cultural nuances.
Mobile-First Approach: Our developers with rich expertise in designing for smartphones and other connected devices across the world.
Cost-Effective Solutions: Get ready for a double win with us: rates that'll make your wallet smile, and top-notch quality thanks to our savvy global-local team. It's the perfect combo you won't find anywhere else!
Adaptability to Local Trends: Keeping your website design relevant to local trends so that your target audience is well served.
Effective Communication: Clear and efficient collaboration makes it easier for you to convey your vision and requirements, resulting in a design that aligns perfectly with your objectives.
With our blend of tradition and technology, we are well-equipped to create a responsive web design that captures the spirit of India. Book a Consultation and scale your business to new heights with ScaleNow TechnoSolutions.