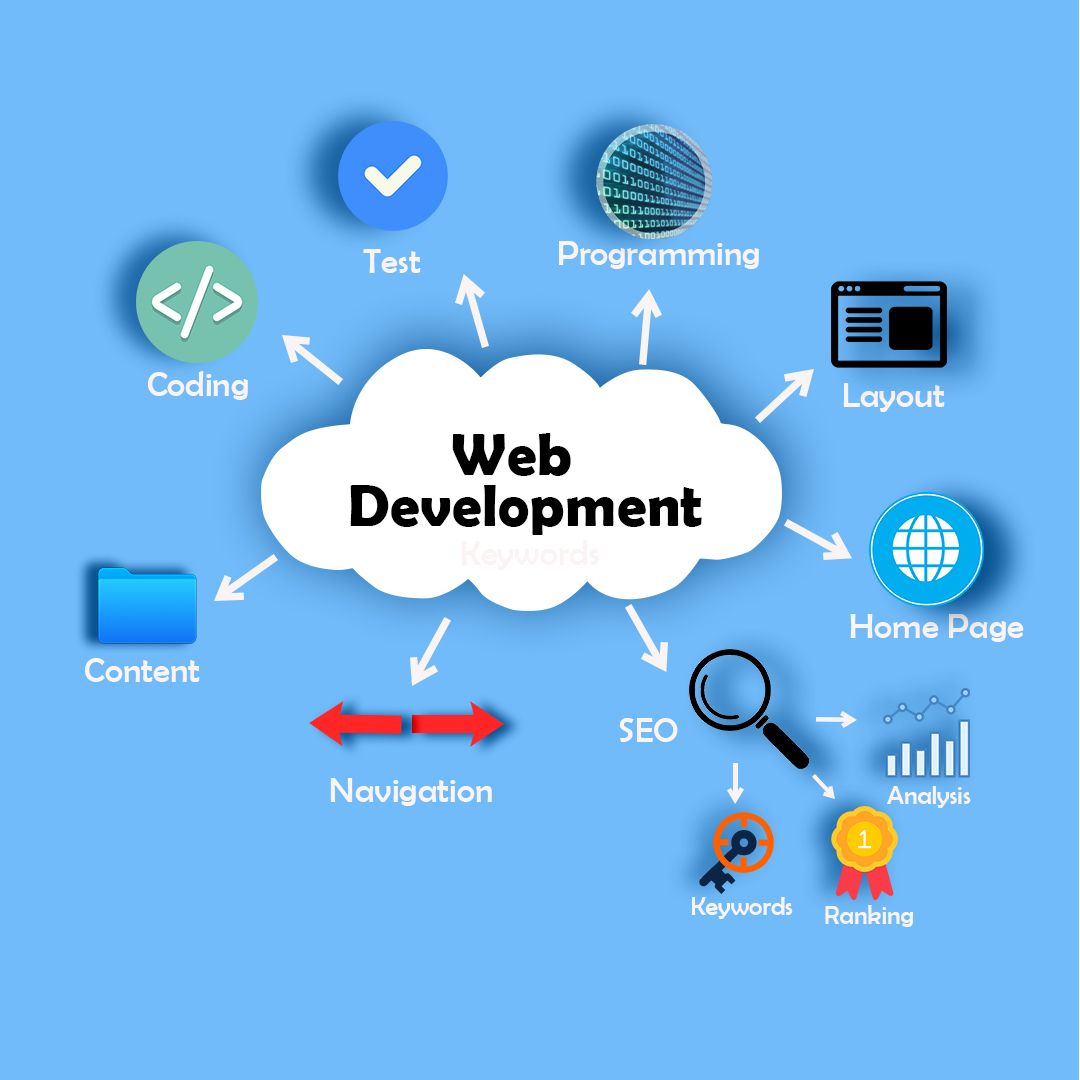 How Web Development & SEO Complement Each Other
In the digital era, online presence is becoming a basic need for any business entity, and grabbing the attention of online customers is important for the sustainability of the business. Responsive web development and digital marketing both act as strong pillars for any online business.
Many business owners have a wrong understanding that possessing a website with extraordinary design and responsiveness will bring customers and leads. However, without SEO, no one would find you in the first place. Conversely, some believe that considering every element in terms of SEO would help them rank at the top and capture market attention. The fact is, no one would be visiting your website for a long time if you don't have a standard. Therefore, optimizing search engines and elements such as design and responsiveness of the website are crucial for a strong online business.
If you are looking for ways to improve your website visibility, Scalenow Technosolutions would be a good choice. It is an SEO agency in Kolkata that provides multiple web development and SEO services.
The partnership between web development and SEO is essential for the success of any website. SEO impacts the visibility of a website and directly influences the reach and engagement of the target audience. Scalenow Technosolutions is a web development company in Kolkata, specializing in providing complete web development and digital marketing services.
5 Factors of Web Development In SEO (Search Engine Optimization)
Page Load Speed and Performance In this fast-moving digital world, nobody likes to wait for a slowly loading website. It is a key factor for a search engine and directly affects the user experience. If the website is very slow, then no one would visit the website a second time. A website that loads within 3 seconds after clicking could be considered as an optimized website.
Solutions to Improve Page Speed:

Minimize HTTP requests.
Optimize your code by minifying HTML, CSS, and JavaScript.
Enable compression.
Reduce or remove page redirects.
Improve server response time.
Reduce image sizes and ensure they're in the right file format.

Mobile Responsiveness The new age marketing agendas for any business organization have shifted towards mobile on a large scale. Designing for larger screens is easy, but making the website mobile-friendly is crucial now. More than half of the website traffic comes from mobile, and it would be a drawback if the website is not mobile-responsive and easy to use.

Ensure that the design is smoother and good-looking on mobile, just as it is on a desktop view. Responsiveness and adaptiveness to various screens are important as they directly impact search rankings. Choose a proper web development agency in India to ensure all aspects are covered.

On-Page SEO Elements The key on-page SEO elements include the page's build, title tags (meta title and description), header tags, schema markup, page styles, and structure. It involves optimizing individual web pages to rank higher in search results.

Additionally, choosing relevant keywords and placing them in content is crucial. These are the phrases that users enter in a search engine to find relevant content. Strategically choose keywords and use them, avoiding over-optimization, which can lead to search engine penalties. Choose an SEO agency in Kolkata to streamline all these elements properly.

Technical SEO Aspects Ensure a secure browsing experience for users by securing the website with SSL certification for HTTPS encryption. This provides a double advantage of secure browsing and being a ranking factor for search engines.

Use firewalls, secure the website against malware, and keep plugins and software up to date for improved security. Your rankings might suffer greatly and take a long time to recover each time your site is down or not functioning correctly.

Website Structure and Internal Linking A proper website structure enhances the website by providing advantages in user navigation and improved indexing. Through a structured way, it becomes easy for users to navigate, allowing more user retention via seamless user experience.

Additionally, it becomes easy for search engine bots to understand the website's content and gives a scope for improved indexing. Internal linking and navigation enhance user experience and make it easy for search engines to understand the hierarchy of the website, providing improved indexing. Navigation acts as a roadmap that guides visitors to different pages. Internal linking involves adding hyperlinks within the content, ultimately improving user engagement and helping search engines understand content relationships.
Now, check if your website covers the above-mentioned aspects. If not, reach out to an SEO agency in India for outstanding web development & digital marketing services.